Mecomb
Kompleks Kejuruteraan Tractors,
1, Jalan Puchong,
Taman Perindustrian
Puchong Utama,
47100 Puchong,
Selangor, Malaysia.

+603-80688000

+603-80688102
helpdesk.mecomb@simedarby.com
Mather + Platt Centrifugal Pump
Industrial --- Pumps ---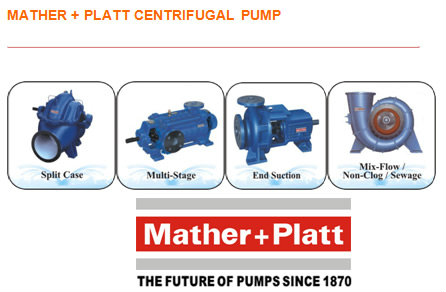 Mather + Platt, a subsidiary of WILO SE is one of the leading manufacturers of centrifugal pumps up 50,000 m3/hr and pumping systems for water supply, irrigation, energy, industry, building sector and wastewater fields. They are also pioneer and leader in the field of fire fighting systems from small buildings to large industrial plants.
The major product lines include:-
Axially split casing pumps
Multistage pumps
Horizontal end suction pumps
Vertical turbine pumps
Sewage submersible pumps
Fire fighting pump system