Mecomb
Kompleks Kejuruteraan Tractors,
1, Jalan Puchong,
Taman Perindustrian
Puchong Utama,
47100 Puchong,
Selangor, Malaysia.

+603-80688000

+603-80688102
helpdesk.mecomb@simedarby.com
Stock Clearance: Hitachi Chromaster 5000
Scientific --- Stock Clearance ---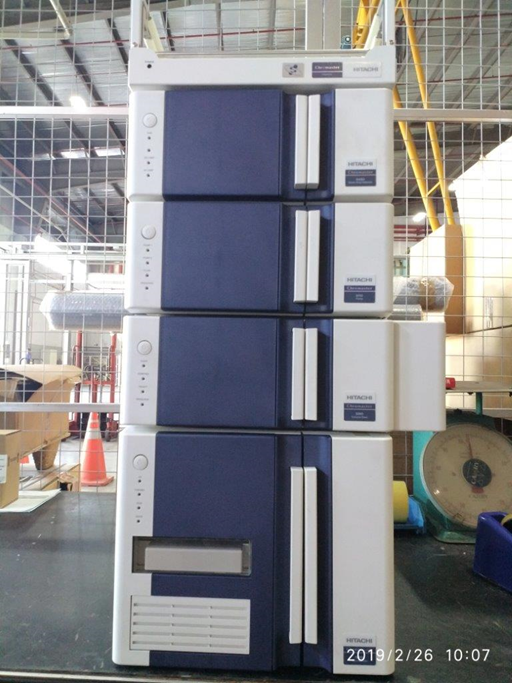 Machine description:

High Performance Liquid Chromatographs from Hitachi

Outstanding Performance
Two performance capabilities supporting data reliability: excellent reproducibility made possible by the pump and autosampler and excellent stability of the column oven and detector.

Easy-to-use
Along with simple operation and ease of use, Chromaster offers ease of maintenance, a critical requirement for HPLC.

Robustness
Hitachi's reputation for instrument robustness and reliability continues with the Chromaster, which is built using stronger materials and manufactured with Hitachi's strict quality control standards.
Visit https://www.hitachi-hightech.com/global/product_detail/?pn=ana-chromaster for more details.

Consist of:

Chromaster System Manager
Chromaster 5110 Pump
Low Gradient Unit for 5110
6 Channel Degassing Unit
Plunger Washing Pump for 5110
Chromaster 5210 Autosampler
Chromaster 5310 Column Oven
Chromaster 5430 Diode Array Detector
Chromaster Oganizer (220V)
USB IF board
Chromaster GUI Controller
Machine Condition:
Unboxed
95% new. Never been used
Column not included
PC included
Less than 2 years' old
More photos:
https://photos.app.goo.gl/Gd39cianrbTRhBtA7
Warranty:
6 months after installation and commissioning.
Contact us for best price
Mecomb Malaysia Sdn Bhd
Kompleks Kejuruteraan Tractors
No.1, Jalan Puchong
Taman Perindustrian Puchong Utama
47100 Puchong, Selangor
Tel: +603 8068 8000
Fax: +603 8068 8102
Mobile: +6016 2632 603 (Atiqah)
Email: sains@simedarby.com