Mecomb
Kompleks Kejuruteraan Tractors,
1, Jalan Puchong,
Taman Perindustrian
Puchong Utama,
47100 Puchong,
Selangor, Malaysia.

+603-80688000

+603-80688102
helpdesk.mecomb@simedarby.com
Moisture Analyser
Scientific --- Process ---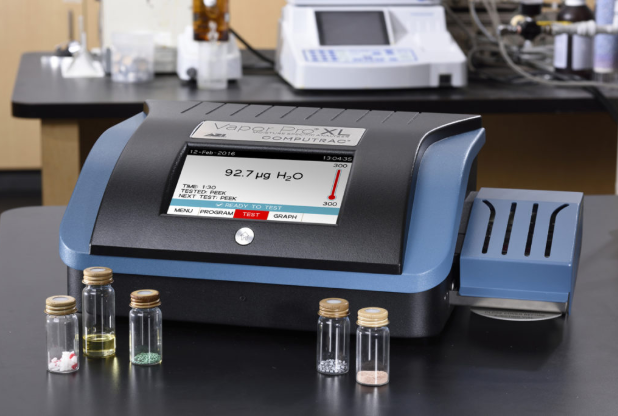 The Next Generation in Chemical-Free Moisture Analysis
Computrac® Vapor Pro® XL
Improved repeatability, precision, flexibility and an advanced user interface – the Vapor Pro® XL is the latest in moisture specific analysis technology from Computrac®. The VPXL is ideal for nearly any application in which Karl Fischer titration is used. It features an upgraded heater and increased control over testing temperatures. The VPXL is also compatible with multiple sizes of sample vials and is equipped with stepped temperature testing capabilities for enhanced method development.

For further information please refer below link