Mecomb
Kompleks Kejuruteraan Tractors,
1, Jalan Puchong,
Taman Perindustrian
Puchong Utama,
47100 Puchong,
Selangor, Malaysia.

+603-80688000

+603-80688102
helpdesk.mecomb@simedarby.com
Electromechanical Universal Testing Machine
Scientific --- Physical Testing ---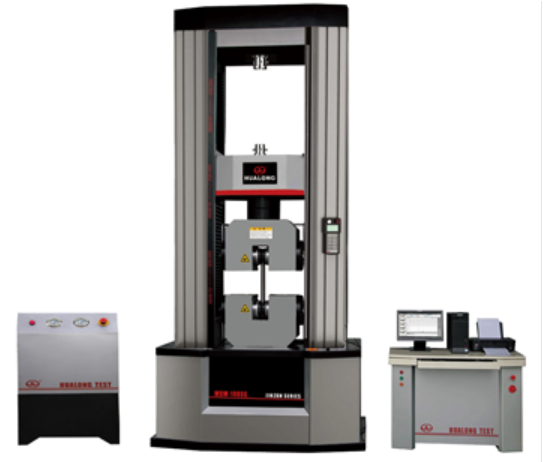 Hualong Electromechanical Universal Testing Machine (Floor Mounted)
Overview£º

HUALONG WDW series (Dual Space) electromechanical testing machines offer force, displacement or deformation closed loop testing in tension, compression, flexure, shear, tear and peel etc. The machine can be equipped with a variety of accessories including: grips, fixtures, compression frames, thermal cabinets and extensometers covering all relevant applications as testing of rubber, plastics, foils, films, textiles, adhesives, paper, foods, foams, timber, wires or other metallic or non-metallic specimens and medical, electronic and other components. The load frames are rigid constructed, providing superior axial and lateral stiffness.
For further information please refer below link
Contact for free onsite demonstration
Mecomb Malaysia Sdn Bhd
Kompleks Kejuruteraan Tractors
No.1, Jalan Puchong
Taman Perindustrian Puchong Utama
47100 Puchong, Selangor

Tel: +603 8068 8000
Fax: +603 8068 8102
Mobile: +6016 2632 603 (Atiqah)
Email: sains@simedarby.com