Mecomb
Kompleks Kejuruteraan Tractors,
1, Jalan Puchong,
Taman Perindustrian
Puchong Utama,
47100 Puchong,
Selangor, Malaysia.

+603-80688000

+603-80688102
helpdesk.mecomb@simedarby.com
Servo-Hydraulic Fatigue Testing Machine
Scientific --- Physical Testing ---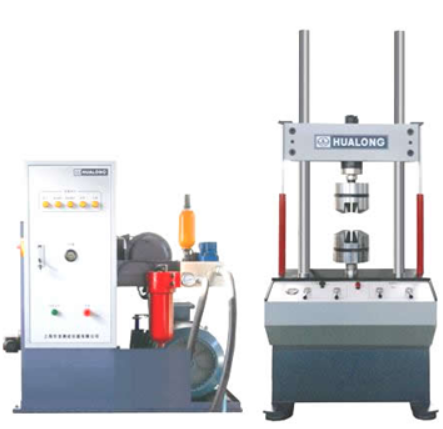 Servo-Hydraulic Fatigue Testing Machine
HUALONG PWS series are ideal for a variety of testing components from medical devices to shock absorbers, and materials such as plastics, elastomers, aluminum, composites, steel, super alloys and more. Capable of performing tests like tension, compression flex/bend fatigue (low cycle fatigue / high cycle fatigue / fatigue crack propagation ASTM E647), fracture mechanics (K1c per ASTM E399, J1c, CTOD per ASTM E-1290), damping properties and vibration testing.
For further information please refer below link
Contact us for free onsite demonstration
Mecomb Malaysia Sdn Bhd
Kompleks Kejuruteraan Tractors
No.1, Jalan Puchong
Taman Perindustrian Puchong Utama
47100 Puchong, Selangor

Tel: +603 8068 8000
Fax: +603 8068 8102
Mobile: +6016 263 2603 (Atiqah)
Email: sains@simedarby.com