Mecomb
Kompleks Kejuruteraan Tractors,
1, Jalan Puchong,
Taman Perindustrian
Puchong Utama,
47100 Puchong,
Selangor, Malaysia.

+603-80688000

+603-80688102
helpdesk.mecomb@simedarby.com
Mocon OX-TRAN® Model 2/22 Series
Scientific --- Physical Testing ---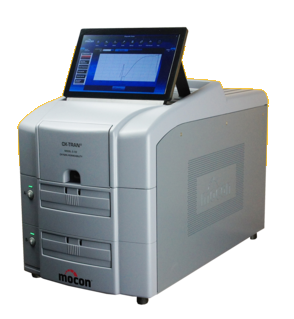 OX-TRAN® Model 2/22 Series

Faster Results with Less Labor
A stand-alone, fully automatic high barrier oxygen transmission rate system. Ideal for those new to permeation testing while offering all the features and flexibility required by advanced users.
The OX-TRAN 2/22 oxygen permeation instrument is offered in three models:
Model 10X
Model L
Model H
The OX-TRAN 2/22 was designed specifically to improve throughput, increase your labs efficiency, and streamline your operations. Your operators will now spend less time setting up and monitoring permeation tests, allowing them to achieve more in less time.
Only MOCON instruments comply with ASTM D3985.

For further information please refer below link:

https://www.mocon.com/instruments/ox-tran-model-2-22-h.html


Contact us for free demonstration / testing

Mecomb Malaysia Sdn Bhd
Kompleks Kejuruteraan Tractors
No.1, Jalan Puchong
Taman Perindustrian Puchong Utama
47100 Puchong, Selangor

Tel: +603 8068 8000
Fax: +603 8068 8102
Mobile: +6016 2632 603 (Atiqah)
Email: sains@simedarby.com